Hello all!
This is uh... our first news post after being on Newgrounds for 14 years :O
But anyway, we have some big news - we just launched a mega-bundle that contains everything we're ever created, and it's called PIXELJAM COMPLETE:
20+ DRM-Free games & soundtracks, including Dino Run DX, Gamma Bros, Ratmaze, Pizza City, Corporate Climber, all playable offline (some for the first time).
Prototypes & alphas for things we never completed
Design sketches & docs
Gifs, wallpapers, comics, music & more
1800 files / 8.5 gigs
Check it out here: http://pixeljam.itch.io/pixeljam-complete
It even includes a prototype for Dino Run XE, a semi-sequel to Dino Run that we stopped working on in 2012:
Plus another game Wrath of Pegasus... complete but never released: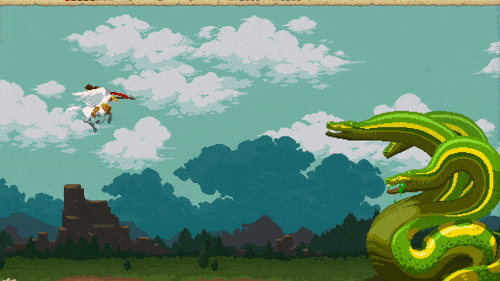 And tons of other stuff. Possibly a digital ton, if such things exist.
It's our life's work, and we're super happy to be able to share it right now. Newgrounds was really pivotal for us in the mid-2000's when we released our first few games (Gamma Bros, Dino Run, Etc) - we hope some of the older folks in the community will enjoy this walk down memory lane we are presenting!
Take care,
-Miles @ Pixeljam